All teachers at Crocodile Theatre Schools are qualified, experienced and DBS checked. Many of our teachers are also performers and therefore fully understand the process from creation to performance. At Crocodile Theatre Schools our teachers are a crucial factor to the success of our students and we pride ourselves on the quality of our staff.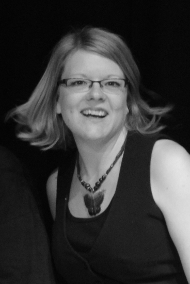 Sarah McKeown
Artistic Director
Crocodile Theatre Schools were founded by Sarah in 2008.
"I wanted to create an inclusive, not exclusive, theatre company where all abilities and talents were embraced and nurtured. The emphasis at Crocodile Theatre Schools is is on developing the students own creativity, therefore enabling ownership of the work and its journey. Students thrive in a creatively rich environment and our priority is to ensure the highest quality professional performing arts training, giving each and every student the chance to be amazing."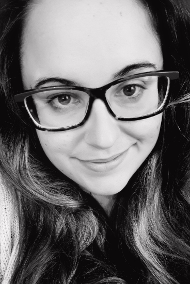 Grace Harvey
Tutor (Drama)
Grace graduated from Loughborough University in 2011 with a degree in Drama with English and has completed additional courses in London at East 15 and Roehampton University. Since 2010 Grace has worked as a freelance drama facilitator in Leicestershire, Norfolk, Suffolk and North Yorkshire with a variety of client groups. She has most recently worked with the Seagull Youth Theatre as an assistant drama tutor and with Crocodile Theatre Schools. Grace is studying for an MSc in Occupational Therapy and is passionate about creating an inclusive performance space and the role the arts play in emotional wellbeing, which is the subject of her current research project.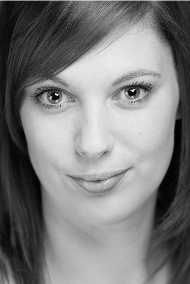 Helen Robinson
Tutor (Singing)
Originally from the Lake District, Helen has travelled around the world with her love of theatre. Obtaining her degree in Musical Theatre in London, she then moved up to the North East to perform most evenings at a holiday park. She then decided to travel the world and began teaching whilst working for a dance school in Australia. Helen started working for Sarah McKeown within weeks of moving to the area in 2012 and since then has obtained her PGCE specialising in secondary level music and drama.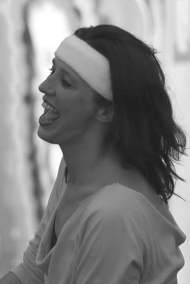 Louise Harrison
Tutor (Dance)
Louise teaches dance at Crocodile Theatre Schools and has performed in Suffolk-based theatrical productions. Louise also provides fun-based youth theatre drama sessions for children of all ages in Wrentham and at the Seagull Theatre, Lowestoft.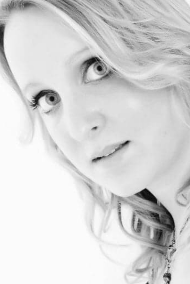 Deborah Dance
Tutor (Singing & Musical Theatre)
Deborah received a BA (Hons) degree in Modern Drama from Brunel University before undertaking her Post-Graduate Certificate in Education at the UEA. After successful completion she worked as a primary school teacher for six years before moving on to specialise in drama teaching at various theatre schools in East Anglia. She currently works as a singing teacher in Norwich, runs her own rock choir with primary school children as well as maintaining her role as a specialist drama teacher. Deborah is also an experienced and keen actress who enjoys performing in many different venues in and around Norwich.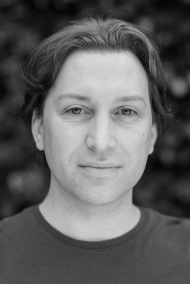 Jen Alexander
Tutor (Drama & Physical Theatre)
Further to studying Performing Arts, as well as Person Centred Counselling, Jen enjoys working as a freelance Performing Arts Practitioner, working with many Norfolk-based theatre companies and venues and teaching students of all ages. Jen also works with the Therapeutic Services Team at MAP, a Norfolk charity for young people, providing one-to-one support and facilitating youth support groups. Jen started performing on stage as a child and has over 20 years theatre directing experience. Jen is passionate about creating a safe, non-judgemental space for young people to develop confidence and skills through expressive and creative practice.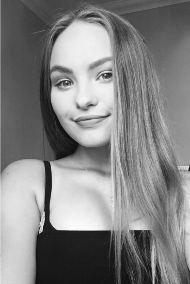 Georgia Chapman
Teaching Assistant
Georgia is a Teaching Assistant in Norwich, assisting our tutors and taking responsibility for teaching elements of singing and dancing; Georgia also assisted at our Summer School Academies in Norwich and Beccles where she facilitated dance/choreography workshops. She has performed with Rackheath Youth Theatre for over eight years and plans to progress on to the adult group. Georgia also participates in dance classes with Aspire Dance which has given her many opportunities to exceed in dance. She studied GCSE Drama which has helped her progression as an actress. She loves helping at Crocodile Theatre Schools, developing her own singing, acting and dance teaching skills while helping the children to succeed.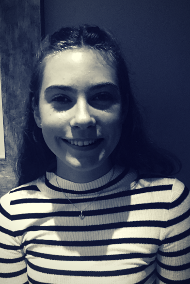 Layla Brown
Student Assistant
Layla is a Student Assistant in Norwich. Her interests include musical theatre, athletics, trampolining and baking. Layla has appeared in two Crocodile Theatre musicals and participated in two of our summer school academies. She has attended three 'Young Gen' summer schools in Chelmsford and has also performed with Theatre Train and also in school productions. Layla is currently studying GCSE Drama.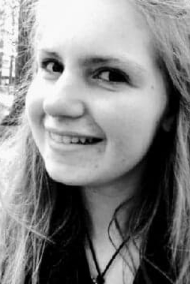 Charlotte Snell
Teaching Assistant
Charlotte is a Teaching Assistant in Norwich and has also assisted at our Summer School Academy in Beccles, where she facilitated a workshop in theatre directing. Charlotte has taken part in amateur dramatics since she was nine and has performed in more than 15 productions. She has enjoyed watching and acting in a diverse selection of shows, among her favourites are Bugsy Malone and The 39 Steps. Charlotte is currently taking A Level Biology, Chemistry and Psychology, with a view to studying nutrition at university. Charlotte really enjoys working with the children at Crocodile Theatre Schools and seeing them progress and develop.