Creative Academics
Supplement your child's home education curriculum with Crocodile Theatre Schools
In addition to professional performing arts training for all children between age 4 and 14, Crocodile Theatre Schools now provide Cross-Curricular Drama Lessons for home educated children.
We believe that drama should be on the agenda for all students - with creativity at the heart of our approach, drama can be used as a tool to teach almost anything because it is accessible to all children at any stage of learning and development.
Our cross-curricular subjects currently include Maths and English, and we aim to include History, Geography and other subjects in the near future.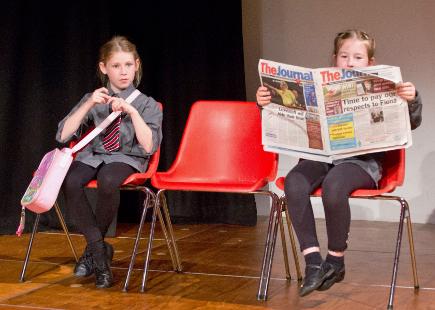 Creative Academics: Maths & English Classes for Home Educated Children
Mondays at Pilling Park Community Centre
1pm - 2pm (for children aged 5 to 11 years)

Drama teacher Sarah and primary school teacher Debbie have teamed up to offer a six-week Maths and English class with a difference!
No workbooks, no worksheets, no tests...just fun and creativity, whilst learning Maths and English in a friendly, supportive environment.
All classes will be linked to the National Curriculum.
Classes are £6 per hour, payable on a half-termly basis.
Current six-week block: Monday 7th January - Monday 11th February.
Contact Sarah on 0777 606 1525 or email crocodiletheatre@mail.com for more details and to book your child's place.

The location of 'Creative Academics' home education classes is Pilling Park Community Centre, Pilling Park Road, Norwich, NR1 4PA